Firing Jigs
SETTER
A wide variety of shapes, materials, and sizes are available to to ensure a good fit for your workpieces.
Multi-hole setter
Very small hole Diameter φ0.8, pitch 2mm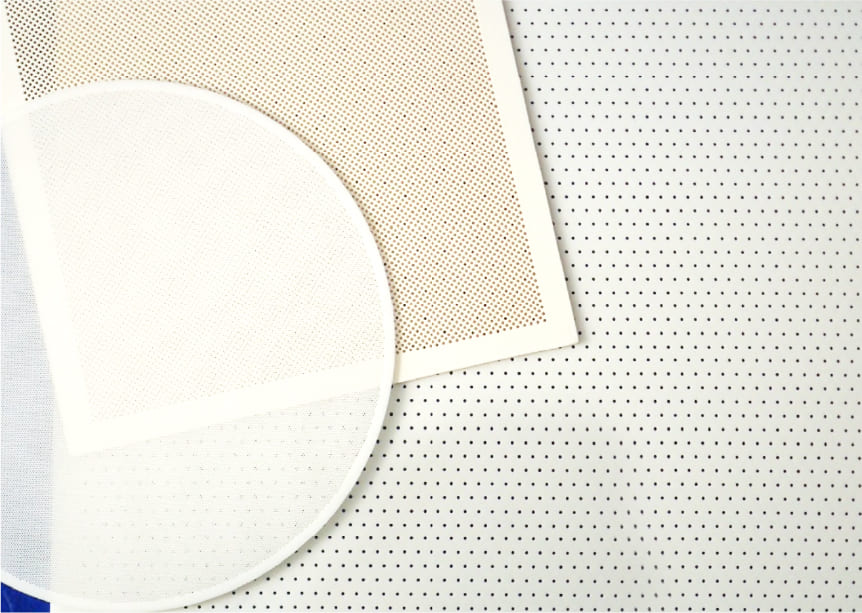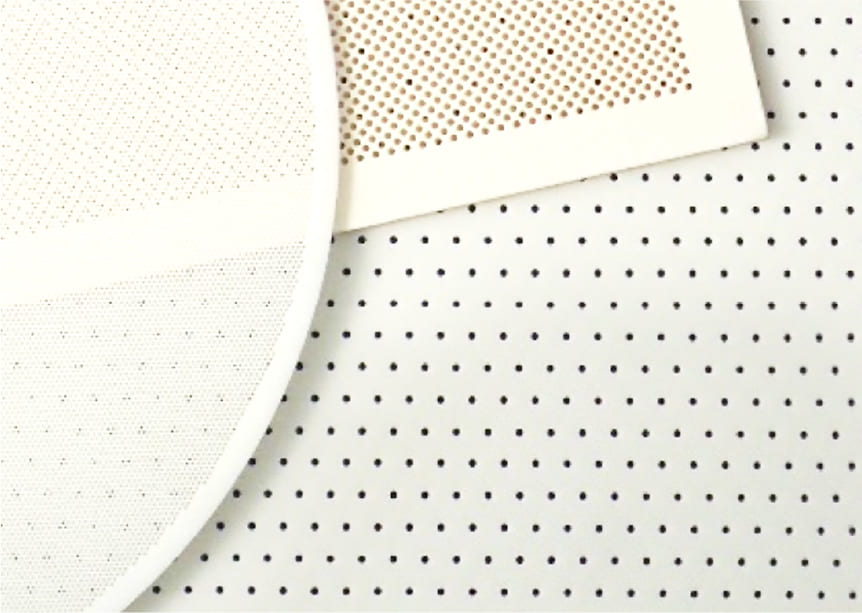 Hole formation without machining
Using a unique method, we can create through holes with near-net molding.
Good outgassing
Good gas displacement and degreasing.
Material: We offer alumina, mullite, and zirconia coating
No reactivity with workpieces.
Size: Free usage
Hole diameter and pitch, etc., can be changed.
Part No., Size, Hole Diameter - (Horizontal Pitch) * (Vertical Pitch) - Unformed Outer Hole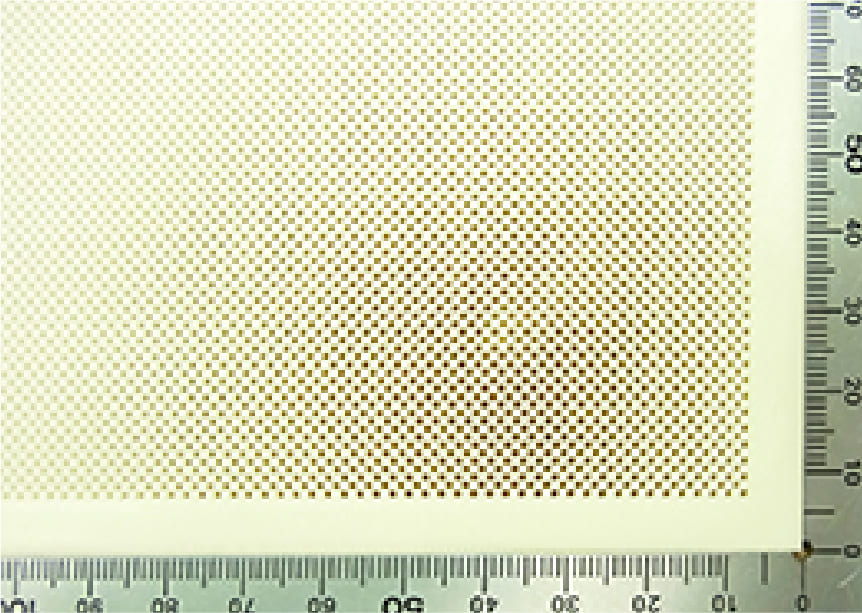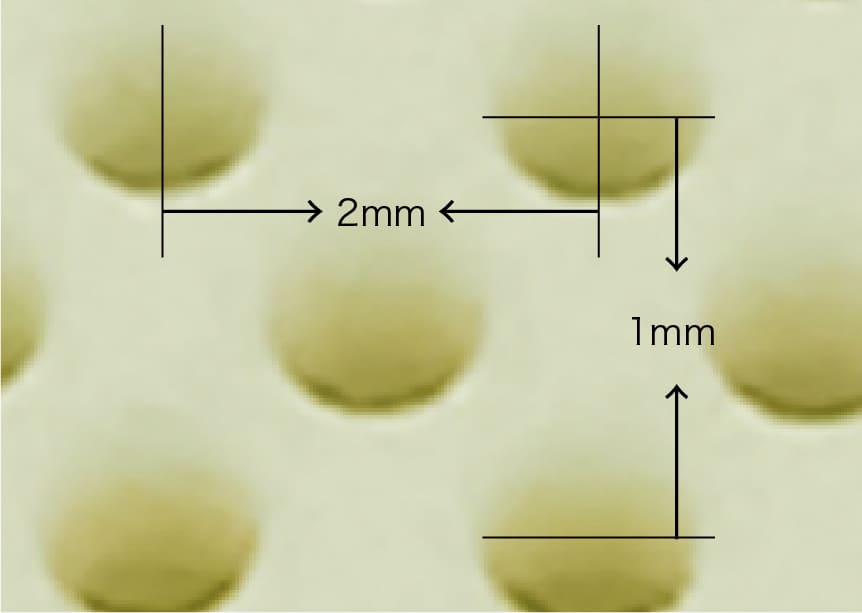 MH136 200*200*3t φ1ー(2)*(1)ー10 Alumina 99.6% densification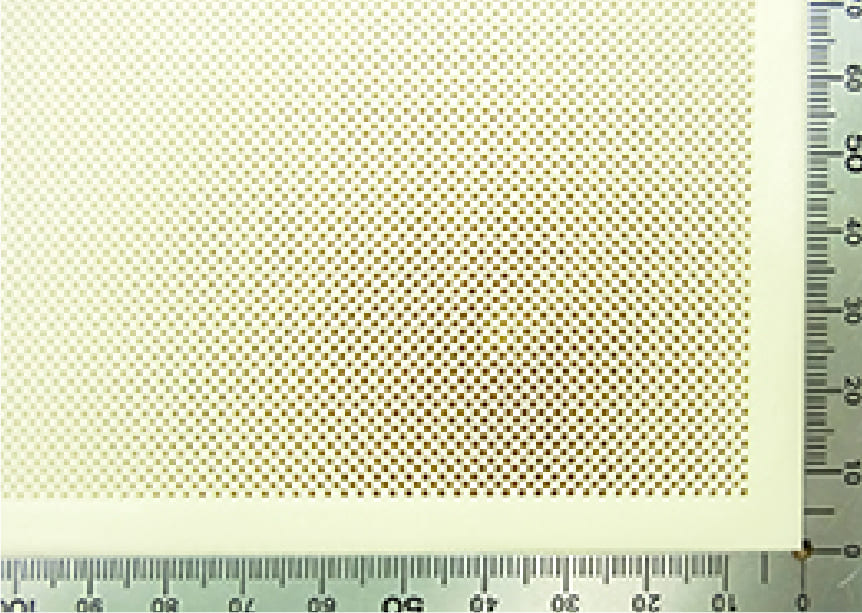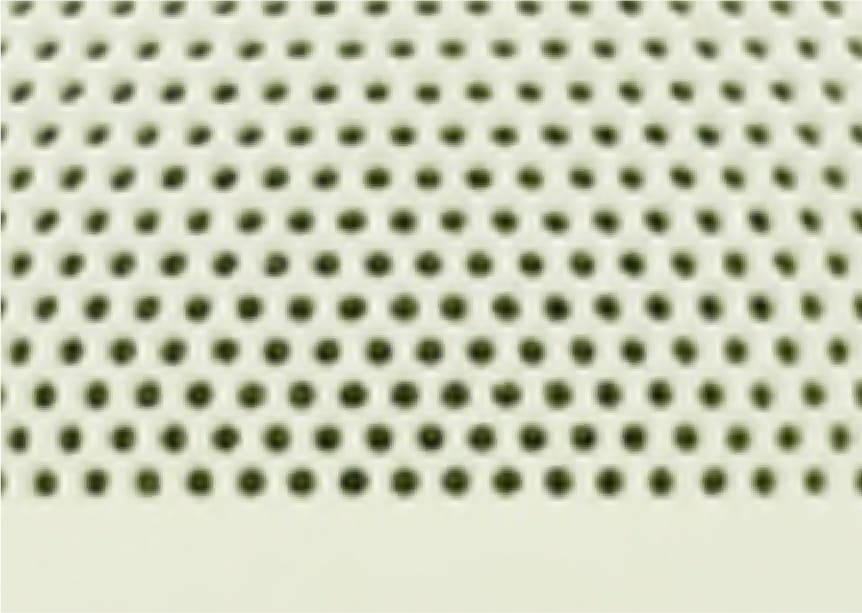 MH136 200*200*3t φ1ー(2)*(1)ー10 Alumina 99.6% densification
Latest Product Information
Surface Coating Yttria-stabilized zirconia Z Series
NEW Molding Technology
New Form of Fine Ceramics
We have added a new line of zirconia coated products to our popular lineup.

The raw materials used in our manufacturing process are different from those used in conventional products, are will reduce the frequency at which you need to replace parts.

It contains even less Sio2 than Z2 and is effective in preventing reactions with the Ni-Zr compounds, metal oxides, etc. used in SOFCs.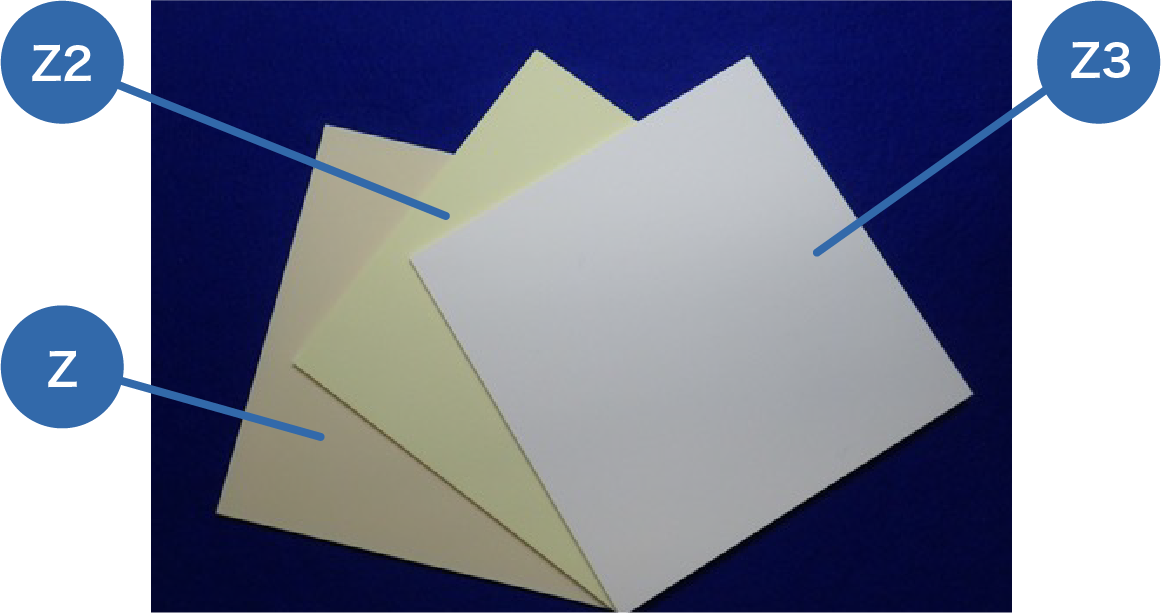 Characteristic
Coating Code
Z
Z2
Z3
ZY
YY
Coating Method
Spraying + Sintering
Thermal spraying

Coating Properties

Main Component
ZrO2
Yttria-stabilized
ZrO2
Yttria-stabilized
Y2O3
Bulk Specific Gravity
3.7
4.2
3.8
2.4
2.4
Porosity(%)
36
30
29
-
-

Coat Component

ZrO2
%
91.0
91.8
84.4
91.8
-
Y2O3
8.0
7.9
15.5
8.0
99.9
CaO
0.24
0.09
-
-
-
SiO2
0.24
0.07
<0.01
<0.01
-
Al2O3
0.30
-
0.07
0.05
-
TiO2
0.20
0.10
0.02
0.09
-
Fe2O3
0.05
0.06
0.01
0.01
0.05
Materials confirmed to be coatable
alumina, mullite
alumina, mullite, cordierite
mullite
115
214
663
115
214
663
*The data are representative values, not guaranteed values.
CONTACT US
CONTACT US
For consultations and inquiries regarding our business and products, please contact us by phone or using the email form below.
5-15-10 Kakamihigashimachi, Kakamigahara City, Gifu Prefecture, Japan